Real stories we have from from around the globe.
Strong Progress for Paralyzed Patients After Stem Cell Therapy, Company Says
A small stem cell trial in which patients with severe spinal injuries appeared to make remarkable progress is still showing excellent results, according to the company conducting the research.
---
Youngster recovers from brain injury to complete channel challenge in Welshpool
A youngster has completed an incredible Aspire Channel Swim Challenge just 18 months after he suffered a serious brain injury. Freddie Murton-Jones was out playing when he suffered an accident that caused him to suffer a very serious brain injury. At the time doctors said he may never even walk and talk again, but young Freddie had other ideas.
---
Laurel and Hardy would have caused 88 serious eye injuries in their 92 films
Their comedy capers had fans crying with laughter. But the actors behind Hollywood's Laurel and Hardy franchise likely shed real tears off-screen, an opthalmologist has concluded. Richard Zegers, an Amsterdam-based eye doctor, has predicted they suffered 88 eye injuries throughout their career. He analysed every optical trauma from the comedy duo's 92 films in the study published in the Scottish Medical Journal.
---
Michael Schumacher Recovery Should Be A Warning; Skiing Injuries Lead To Permanent Disabilities
Michael Schumacher recovery news remains to be one of the hottest topics online. The F1 racer's health should be a firm reminder on how fatal skiing accidents can be. A Vancouver surgeon noted that emergency rooms have much to do during winter given people's excitement over snow sports.
---
How to avoid toy-related eye injuries
With the holiday shopping season in full swing, it is important to remember certain safety guidelines when choosing the perfect gifts for little ones. Recent studies have shown that some popular toy types are commonly associated with childhood eye injuries. These include air guns and other toys that shoot projectiles, high-powered lasers and sports equipment.
---
Wheelchair user, 28, who broke his neck in an accident regains the use of his hands through a revolutionary device implanted in his spine
A man paralysed in a motorbike accident has regained use of his hands thanks to a revolutionary device implanted in his spine. Brian Gomez, 28, from California, has been in a wheelchair since he broke his neck in a dirt-biking accident five years ago. But he became one of the world's first patients to undergo surgery for the experimental device in June this year.
---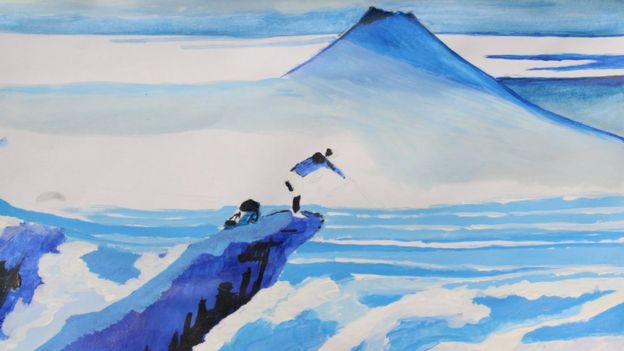 'Take my brain out': The artists awakened by brain injuries
Thirty extraordinary artists who survived brain injuries, but found a new craft, are exhibiting their work in London this month, many for the first time. For five days a week the art studio at Headway East London, set within a railway arch in Hackney, comes to life with people acquiring new skills and producing artwork.
---
QUICK TAKE: IMPROVING LIFE FOR PEOPLE WITH SPINAL CORD INJURIES
"WE ARE TRYING TO IMPROVE SOMEONE'S QUALITY OF LIFE. IF SOMEONE CAN BREATHE WITHOUT A VENTILATOR, THEN YOU'VE INCREASED THEIR INDEPENDENCE, AND THAT, TO ME, IS A HUGE SUCCESS." Walking is not the top priority for many patients who have suffered from cervical spinal cord injuries, according to Michael Lane, PhD, an assistant professor at Drexel University College of Medicine.
---
Why a Heartbroken Mother Decided to Donate Her Late Son's Face to a Burn Victim: 'I Have to Make Sure He Lives on Forever'
On Aug. 14, 2015, Patrick Hardison underwent the first extensive face transplant in the world 14 years after suffering severe burns that claimed most of his visage in a fire. Fifteen months after the surgery, "everything has changed," Hardison, a volunteer firefighter who lost his face during a 2001 rescue mission, tells PEOPLE. "I'm able to drive, go swimming with my kids — little things like that I haven't been able to do for 15 years."
---
Paintball players should watch out for eye injuries
Paintball and air guns account for one in 10 sports-related eye injuries and one-quarter of cases with vision impairment, a U.S. study suggests. While other sports like basketball, baseball and softball accounted for more injuries overall, air gun injuries are completely preventable, said lead study author Dr. Sterling Haring, a public health researcher at Johns Hopkins University in Baltimore.
---