Real stories we have from from around the globe.
Novel Brain-Controlled Technology Allows Paralyzed Man to Use His Arm and Hand
A brain-controlled technology, in its early investigational stages, allowed a tetraplegic man to move his paralyzed arm and hand to feed himself and grasp a mug of water. The investigators and independent commentators discuss the opportunities and challenges that lie ahead in perfecting the technology.
---
Star-studded charity event raises $350,000 for spinal cord injury research
The first ever Queenstown auction event hosted by The CatWalk Trust has raised over $350,000, helping to fund pioneering research into treatment for spinal cord injuries. The charity auction was held at AJ Hackett Kawarau Bridge Bungy Centre on Saturday 25 April and included a range of desirable and exclusive experiences and items. The major prize of the night was lot 16, which took the top bid of $100,000 for a service fee to the international champion racehorse, Brazen Beau. This lot and a further two prizes were generously donated by the event's major sponsor, Godolphin. Catriona Williams, former international equestrian rider, a C6/C7 tetraplegic, and founder of The CatWalk Trust was delighted by the event's success.
---
Racers raise funds for spinal cord injury research at BB&T Center
SUNRISE, FLA. (WSVN) - On foot and in wheelchairs, participants of a South Florida fundraiser raced for a good cause, Sunday. The fourth annual Wings for Life World Run took place at the BB&T Center in Sunrise. The event allowed runners and wheelchair-bound participants to create their own race, all to raise money to find a cure for spinal cord injuries.
---
What educators need to know about concussions
It can happen in an instant, from something as simple as a fall or a collision in a recreational setting, to a more significant event such as an automobile crash. These events can cause a concussion, a type of traumatic brain injury (TBI) that results when a bump, blow or jolt to the head causes the brain to move back and forth. Many people report "seeing stars" after such a blow, and may find in the coming hours they have increased dizziness, headache or a sense of feeling tired and wanting to sleep. Recovery times vary, from days to weeks to even years.
---
Man Survives 'Hangman's Fracture' After Crash
A young man in Tunisia who was in a high-speed crash suffered a broken neck — in an injury doctors call a "hangman's fracture" — yet recovered with no lingering problems, according to a recent report of the man's case.
---
Once-paralyzed Chris Norton stands to finish inspirational speech
Seven years ago, doctors gave Chris Norton only a 3 percent chance of moving below the neck again after a football injury.
---
Full Face Transplant Recipient Finds Love in Life's Darkest Period
A North Texas man who received the nation's first full face transplant found love during the darkest period of his life.
---
Sister of man who sustained serious spinal injury raises over €5,500 for Spinal Injuries Ireland
A former UCD student has raised over €5,500 as a "thank you" for a service that helped her brother after he sustained a serious spinal cord injury. Orla Watters decided to become a champion for people with spinal injuries after she witnessed first-hand the impact they can have on victims and their families.
---
Sharing life through art: Traumatic brain injury stories shared with masks
Traumatic brain injury can be a hidden disability, but for Richard Stafford it's a chance to let the light of Christ shine. "I wanted people to see God is the only reason I'm alive," said the 27-year-old Pontotoc man who has made significant strides since he was injured seven years ago. "I thank God every day."
---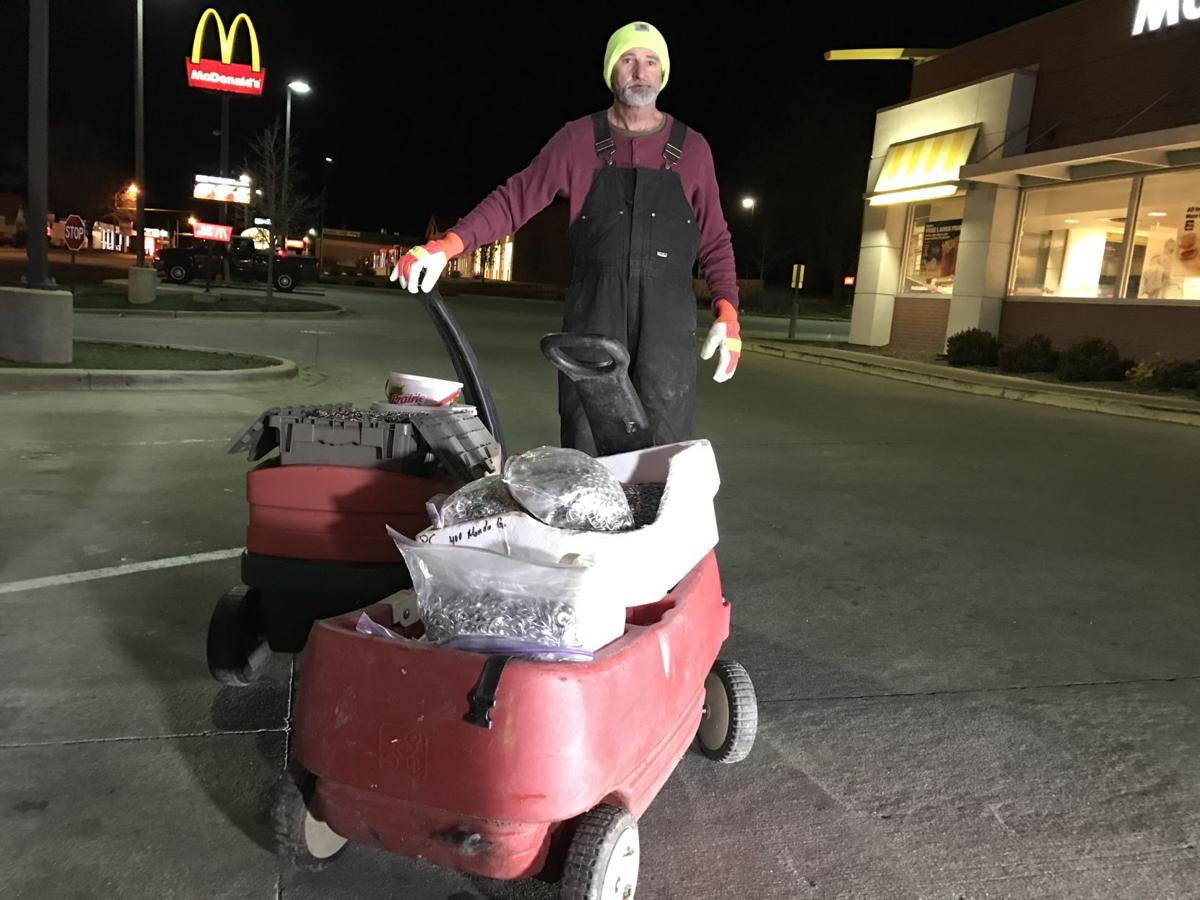 After surviving brain injury, Decatur man continues trek for charity
Phil Wright pulled a wagon full of beer can tabs down Eldorado followed by a Decatur Police officer and his wife Juli's van. It was 4:15 a.m. and 17 degrees, though a strong wind blowing directly at Phil made it feel like one degree. A friend who was supposed to walk with Wright bailed — "I think it was too cold for him," Phil said, laughing.
---